Ways to Support
If you like the information you see on our site, please consider supporting us so we can continue to bring you more great content and reviews.  Here are a few ways you can support Talon Survival day to day:
Shopping on Amazon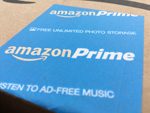 If you use Amazon for shopping online, you can support Talon by using our special affiliate link below to access Amazon.  If you place your order within 24 hours, Talon receives a small commission on your order at no additional cost to you.
http://talonsurvival.com/amazon
Want to quickly access the link from our site? No problem. Just goto "Support Us" from the top Menu and select "Shop on Amazon" from the drop down to start you're shopping.
Share Our Articles
Find an article you like?  Share it with your friends and family!  Not only does it help prepare others in your circle, but it helps us to expand our readerbase!  Share articles easily using the social media icons on the articles.