Best in Class: Disaster Preparedness Resources – Round 1
While we strive to share as much preparedness knowledge as possible that we have learned here at Talon, we aren't the only resource with great information to share.  Checkout the top disaster preparedness resources we have found in the past few months which are worth the read to help you prepare for emergencies.
Being well rounded is key to being resilient.  Each article is centered around one of the four pillars of preparedness we believe in here at Talon Survival; Knowledge, Mindset, Skills, and Gear.
Water is a key component to life.  Most have heard about the Rule of 3's and that you can only survive 3 days without water.  While viruses may not be a current threat in North America and Europe due to good hygiene and sanitation practices, what about during disasters?  When sewage is released into waterways or treatment plants are overrun with flood waters, the risk becomes real, even in our backyard.
This article explains viruses from the backcountry hikers prospective, but provides an easy to understand explanation of waterborne viruses, exposure symptoms, and how they are spread.  This can be easily adapted to preparedness use when the ability to maintain hygiene and sewage treatment infrastructure becomes limited.
While most of us take it for granted, driving is one of the most dangerous tasks you do every day.  Over 50% of car accidents occur within 5 miles of home, according to DrivingToday.com.  Yet, when adverse weather impacts, many of us neglect to heed extra warning as we venture out onto the road.
This article provides a great list of tips and strategies as a reminder to pay extra care and attention when venturing out on the road in adverse weather conditions.  Check it out as a reminder, and increase your chances of making it home safe.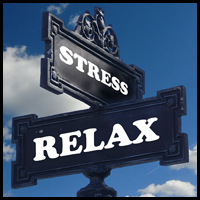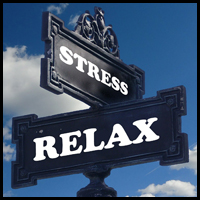 The hustle and bustle of today's world poses an increased stress level on our lives.  With a finite amount of time on our hands and more technology, we constantly push to achieve more and more with the time we are given.
"Watching someone suffer from stress and burnout — and feeling powerless to help — is an awful experience." (Michelle Gielan, HBR.org).  This article shares some tips to create a less stressful home life to balance the stresses of work.
Canned food expiration dates are essentially a guideline. While you are welcome to throw out food that is recently expired, odds are it is still edible.  During emergencies, where canned food is a valuable commodity, how do we know when the cans are tainted?  This article reviews ten telltale signs that your cans are spoiled.
The recent emergency alert "test" in Hawaii started with inaccurate messaging and ended with many citizens of the great island state questioning "what they should do with only minutes to live?"  So how did we go from a culture of preparedness to a culture of the unprepared?
News outlet after news outlet report that same message from listeners and readers across the island, "what do I do"?  This article, while a short read, provides a great reminder of why we need to know what hazards can impact us, and build a sound family emergency response plan reflecting those hazards.
Done with this read and don't know how to start developing an emergency plan?  We offer a great article here at Talon Survival on how to get started.  Check out "The Need for Family Preparedness: 3 Steps to Family Preparedness Planning" as a follow up article.
Stress is something we all encounter throughout our lives at varying levels.  The lifestyles and mindset we maintain in our daily lives will carry over during times of disaster.  This article examines the relationship between stress levels and sleep as well as ways of coping with stresses we face in life.  Not only can stress management lead to healthier lives, it can also prepare us for challenges we have yet to face.
Want More?
We are constantly looking for great resources, as one should never stop learning.  When we find other great content in addition to our own, we do our best to share it with the Talon Survival community.  To make sure you get the latest information from us, subscribe to our newsletter here, or follow us on Twitter or Facebook.