The Secret Travel Survival Kit That Makes it through TSA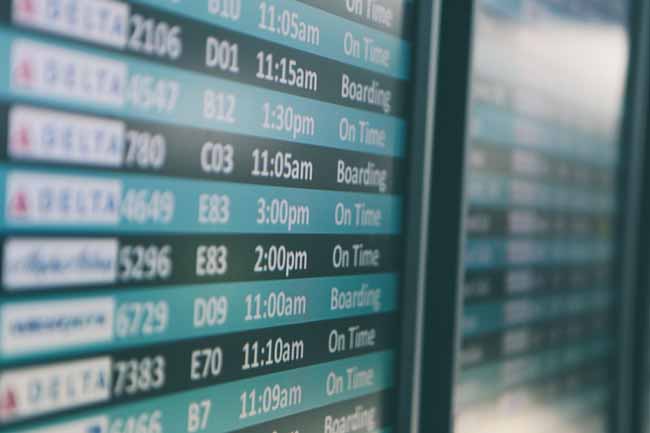 A survival kit is designed to be with you at all times. When planning air travel, TSA security measures, baggage fees, and carry-on item limitations can make it a stressful and challenging experience. Especially when trying to take some semblance of an emergency kit with you.
I recently started a new job which required more air travel than previous. I was going for carry on only. Having no checked bags for the first time I realized quickly it makes it even more difficult to carry a kit.
So I started to research what in can bring through the TSA checkpoint to keep me prepared for unforeseen issues such as travel delays, getting stuck at an airport, basic first aid emergencies, etc. Additionally, I wanted to use the same kit as my daily emergency kit while on the trip, as I couldn't carry my typical EDC items and one kit makes the logistics simpler.
I finally settled on the contents and assembled the kit.  Here is the content I chose and a brief explanation of potential uses.
The Bag
So first question, what to carry it in.   I wanted a bag that was as compact as possible but water resistant and durable.  While the Maxpedition organizer line fit this bill the best, I didn't exactly know what size I needed until I got everything together.  The Fatty was found to be just the right size and provide enough for kit growth of minor items moving forward.
The Contents
Cash
Always important to have cash for unforeseen expenses. Keep some cash on hand in low denomination bills. Never know when you:
Need a late night vending machine item
Want to give an unexpected tip
Come across a downed credit card machine at the store or airport
Sanitation
Sanitize hands, your airplane travel tray, or wipe your mouth. The uses of wet wipes on a trip are endless. I chose the individually wrapped ones to save space.
Food and Snacks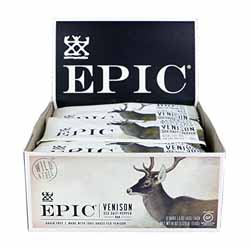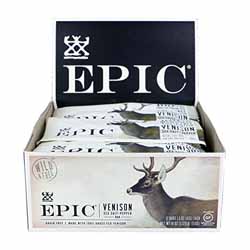 Being hungry while on a trip with no food options in sight is not a fun situation.  Do you get light headed if you don't eat regularly (i.e. hypoglycemic)?  If so, it is even worse.  Keeping some energy bars on hand is key for some emergency calories.  Pick whichever brand you like best, but be sure it has some nutritional value.  I chose the above bars because they are natural and include both protein, fats, and some carbs.  Lara Bars are also paleo friendly, gluten-free, non-GMO, vegan, soy-free, and dairy-free if any of those appeal to you.
While the Green Paks could technically fall under beverages, it allows me to get some vitamins and veggie nutrition if nothing else is available. For a pack of freeze dried veggies and fruits that have been ground up and stored in a powder form, they are compact, taste great. For you health connoisseurs out there, they are also paleo, keto, low carb, and non-GMO.
I included a spork for those times when plastic wear is unavailable or just not enough. Ever try to eat a steak with plastic wear?
Beverages
Individually Wrapped Tea Bags
While safe drinking water is prevalent on most trips, the AquaTabs will ensure you can purify it anywhere in approximately 30 minutes. Many other water purification tablets can take up to 4 hours to purify which can be a long wait to hydrate.
For those times when you just want to change up the flavor because plain water is getting old, the lemon packets and tea bags will give you a little variety and the coffee packets will get you that warm caffeine kick in the morning.
The water bag is compact, lightweight and a great item to ensure you always can store a liter of water. It is not designed for permanent use, but is a great backup solution if nothing else is available.
More On Water Bottles
On another note, as you may know, you can't carry a full water bottle through security, but you can carry an empty one. I always carry a Klean Kanteen water bottle with me in my backpack in addition to this kit.
This allows me to fill it up in the airport after security or make any mixed drinks like iced coffee or tea as well. I use the single wall containers for simplicity and weight and, and while they aren't easy on the hands with hot liquids, you can make it work in a pinch. They can easily be tamed with a cloth or napkin of some sort.
Power and Chargers
Some of my EDC items and work items use AA and AAA batteries such as my flashlight, wireless mouse and presentation remote. Definitely not fun to be in the midst of a presentation and face dead remote batteries without a replacement.
Ever had to boost that cell phone charge while waiting for a flight at the airport and there were no outlets available?  Or don't want to get in the masses huddled around the charging station while on a trip during flu season?  I've even seen folks getting in an argument on who gets to use the plug.  That is nothing more than the result of poor planning.
I chose the HAME P60 Ultra-Slim 8000mah External Battery.  While there are a number of higher capacity units that could charge multiple devices, multiple times, I wanted one that fit the following needs:
Compact
Relatively lightweight
Give me at least one full recharge on two cellular devices
Would fit in the kit
The HAME P60 Ultra-Slim 8000mah External Battery fits the bill. It offers 8000mAh, is only 0.44in thick, 5.6oz and easily fits in the kit.
In order to save space and limit the number of cables required, I went with 1 ft dual end USB cables that include both a micro-USB connector and Apple Lightning connector. While the cable is short, it allows easy plug in of devices into the USB power supply and most desk mounted USB ports at hotels. The cables have a braided rope exterior for durability and the micro-USB end on the cable also allows you to recharge the USB power bank mentioned above.
Tools and Weapons
Yes, a multi-tool that can make it through TSA security. The Leatherman Style PS Multitool does not include a knife so it is TSA approved. While I have had one or two agents give it a good inspection, it has always made it through without incident. It is extremely compact so it fits in the kit while still being comfortable to use in the hand with the following tools:
spring-action needle nose pliers
spring-action wire cutters
spring-action scissors
flat and Phillips screwdrivers
tweezers
nail file
combination carabiner and bottle opener.
There are few defensive items that you can carry on a flight. But if you are a quick thinker, many things can be used as a weapon. In this case the pen can be mightier than the sword.
The Parker Jotter Pen is a stainless-steel ballpoint pen that is quite sturdy for its sleek size. It could easily be used as a pointed weapon if required. Additionally, you have a pen with you for notes at any time! And unlike many of the tactical pens, I have yet to have any TSA agent batt and eyelash at it. Even if they did, it is cheap and easy to replace if lost or detained.
Survival Items
Being stuck in a cold airport for hours is hell especially if you can't get warm. And there is always the potential to have rent car trouble between point A and B. An Emergency Mylar Blanket is compact and lightweight while providing you an extra reflective layer to keep warm.
While most of us use our phones as GPS now for travel directions, there are still places when no service or other circumstances force you to rely on a good old compass and paper map. Never leave the airport in a rent car without one of their free paper maps of the area as a minimum.
There have been a few times I have found my self pulling out the Sunnto to navigate roads with a map. With the Sunnto's glow in the dark text, it is even easy to navigate with it at night.
For the remaining items, there are always multiple uses. Repair a pack with duct tape, sewing kit, or the compact but strong 250lb test Kevlar cord. The Kevlar cordage also allows you carry a high test strength cord with less bulk that paracord. Because of this you can carry a longer length in less space. Use the whistle for emergency alerting or the mini flashlight as a backup flashlight.
Fire Tools
There are very few fire starting items that can be carried through TSA security. However, thanks to smokers, BIC lighters are allowed. We selected the Mini BIC to save space and weight, not to mention that I have yet to run one out of fuel for fire starting purposes. The BIC accompanied with 8 fire starters from the SOL Fire Lite kit make for a great solution with a Fresnel lens as a backup.
First Aid Items
Band Aids
Antibiotic Ointment Single
Meds
Always include a tourniquet. They are the fastest way to start the control of major hemorrhaging of an extremity. While you will probably never use it during your travels, it is always good to have on hand. When you need one, seconds count, and nothing much else can take its place.
The TK4 tourniquet by H&H Medical is what we chose. While it is not TCCC certified like the CAT and SOFFT-Wide, it is one of the smallest tourniquets around that still has the 1.5" tourniquet strap width to allow enough surface area to avoid risk of tissue damage.
Of course include a few Band Aids for boo boo's either for yourself, a young travel partner, or even a fellow passenger. Some 2×2 gauze allows you enough flexibility to pair with duct tape to create a larger bandage. Or use it as a small tissue, or even a potential fire starter.
The antibiotic ointment single packs can be used for small cuts or scrapes, to improve your gauze fire starter (since antibiotic ointment is around 70% petroleum jelly), or even as a lotion of sorts for dried cuticles and windburns.
For medications, include some OTC medications you need most frequently. For me it was as simple as Advil, Tylenol, Zyrtec, Benadryl and some Mucinex. Remember that you can take your prescription drugs through TSA security checkpoints, but to avoid headaches it is good to keep them in their marked prescription containers. If you wish to include a dose of prescription meds in your TSA kit, proceed with caution as it may get questioned. If you choose to do so, I would put it in a Ziploc bag and write the type of medication, dose, and prescription date on the Ziploc. But this is not foolproof so proceed at your own risk.
Hygiene
Plackers are great hygiene items to keep on hand, as you never know when a little of your beef jerkey snack will get stuck in your teeth. When it does, it's nice to be able to floss or pick it out. If you get stuck on the plane waiting for a gate or want to freshen up before a meeting, the Colgate Wisp is a waterless toothbrush to clean those teeth while at your seat.
I purposely did not include a toothbrush and toothpaste in the kit as I include them in my carry-on luggage. In the event I need to pick one up at an airport or convenience store, I can just use a little cash from the kit.
Wrap It Up
While there are many additional items that could be added to a kit, this has met my needs for multiple trips. The most common items I have used up to this point include the USB Power Bank, Charing Cables, OTC Meds, Wet Ones, and Coffee. It always provides a sense of comfort knowing you have the items you need to make through stressful times.
This kit has proven to be extremely useful at home when quick departures are required. I recently I had to make a trip to the ER in the middle of the night for the kiddo. My departure from the house was quick, I grabbed my backpack, the TSA Travel Kit, water bottle, and the Klymit Static V Sleep Pad. We were out of the house in under 5 minutes. I had everything I needed for the overnight stay and more. It was quite a relief and I was able to focus on the situation at hand.
Do you have emergency kit items you travel with that aren't on the list? If so, please share in the comments below. If you put together a list of your own, please use the Amazon links included within this article. We get a small commission on the sale at no additional cost to you which helps us continue to bring you more great content.