Why Every Prepper Should Have a GMRS License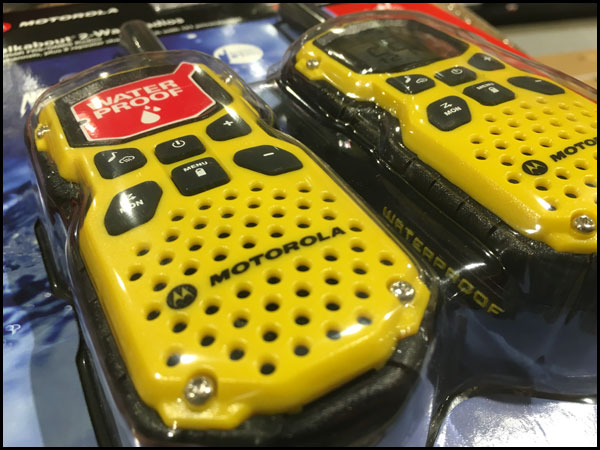 For reasons other than being legal while talking on a radio, the General Mobile Radio Service  (GMRS) offers communications capabilities that are the closest you will get to ham radio capabilities without testing for an amateur radio license.  The license process is straight forward and doesn't require any testing.  Don't be a lazy prepper, get your license.
So Why Get the License?
You can get a GMRS license for around $70 that is good for five years from the FCC.   This license is good for you and your family.  You do not need a license for each family member (as you would with an amateur radio license).  One license covers all of you, regardless of location.  So other than being legal, getting a license is easy and the reason to get one can be summed up in a few words.  Repeaters. Antennas, Height, and Power.
Repeaters
Repeaters are where the true benefits of GMRS become evident and there are more than 1,100 GMRS repeaters currently registered in the United States.  A repeater is a radio with an antenna at a high point (much higher than yours) such as a tower or mountain that "repeats" your audio when you transmit so it can be heard at a greater range.  When you can talk on a repeater, you can expand your communications from 5-50 miles (average is usually about 10-20 miles).
Most of the FRS/GMRS radios you purchase in the store will not allow you to access the repeaters.  A few handhelds we have found that do allow access the repeater channels "off the shelf" include the Motorola Talkabout MS350R, or the Midland MXT400 if you are looking for a mobile version with more power and better antenna.
You can check to see if there is a GMRS repeater in your area at myGMRS.com.
Better Antennas
Internal antennas work ok when you are outdoors, but quickly lose performance when you enter buildings or vehicles.  GMRS is the only public UHF band (outside of amateur radio) that will allow the ability to use external antennas.
The ability to use an external antenna allows you to overcome the losses associated with being inside a structure.  It also allows you to select antennas that provide better performance (known as gain).  The higher the gain of the antenna, the better the performance both during transmit and receive.
If you are In a vehicle caravan for example, you can connect and external antenna and place it on the roof allowing you to get the antenna outside of the metal vehicle compartment and therefore extending your range and reception.  The same concept applies for buildings, basements, etc.
External connections is a limited feature in most "off the shelf" GMRS radios.  It is predominately found in mobile units such as the Midland MXT115 or Midland MXT400.  If you are looking for a handheld with the ability to connect an external antenna, the waterproof Cobra MRHH450 is a good option and it also includes the marine band.
More Height
GMRS also allows the placement of an external antenna up to 20 feet above ground or the mounting structure.  Being able to increase your height also allows for an increase in range and reception.  This means you can hit a repeater from further away.
More Power
GMRS allows for up to 50 watts output on most channels which is much higher than any other public band outside of amateur radio.  More power means better clarity at further distances.  Are you right on the edge of a repeater coverage area when on low power?  Up your power and have a higher probability of getting your communications through.
So How Do I Get The License?
The easiest way to apply for your GMRS license is online via the FCC's website.  The first step is to get your FRN number by clicking here. Once you have your FRN, you are ready to start your application.  Go to the FCC ULS Site by clicking here, then start you application by clicking the "Log-In" button under Online Filing.  You will be applying for an application under the radio service "ZA – General Mobile Radio Service".
Once you have your FRN, checkout our video below on how apply for your license in under 10 minutes.
Note on Paper Filing: Although you can file for a license via mail using the FCC Form 159 and Form 605, we highly recommend you file electronically so you can easily track the status of your license.  All paper forms can be found on the FCC Forms page.
GMRS for Every Prepper
There are a number of advantages that GMRS brings to the table to meet your communications needs.    Obtaining a license keeps you legal, covers your whole family, and allows you to train day to day to prepare.  Don't wait until the communications systems are down to learn how they work.
Like what you see here? Check us out on Facebook or Pinterest.  You can also find out about more radio bands available without a license in our article 5 Communication Options Every Prepper Should Know.