5 Myths of GMRS and FRS Radios (Busted)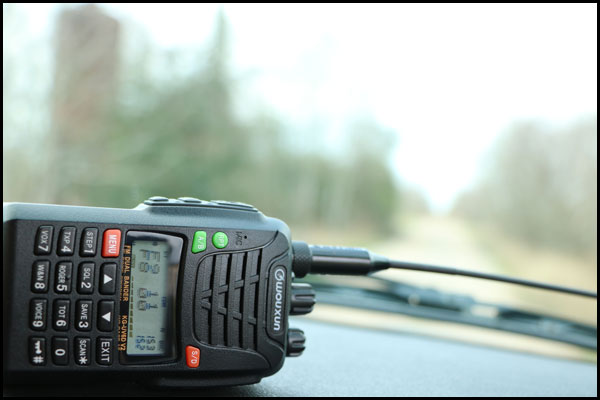 There are a number of different myths and sales gimmicks out there related to companies trying to sell radios.  Let's clear up a few of these myths and clear up confusion faced by many users.
Privacy Codes Aren't Private!
Myth: Privacy Codes Keep My Transmissions Secure
Privacy codes will help limit hearing the conversations of others on the same channel.  It basically limits the audio that your radio lets through the speaker.  The radio receives all the traffic on that channel but you only hear the audio from radios that are using the same privacy code as you.
This doesn't mean your conversations are private!  It just means you don't hear the conversations of others unless they are using the same code.  Anyone with the privacy code turned off on their radio can hear everything you are saying, you just won't hear them if they talk back.  Remember, privacy codes don't make things private, they just limit what you hear.
Ranges Listed on the Box are a Load of Crap
Myth: My radio will reach the range the package says.
Many FRS/GMRS combination radios (known as "dual service" radios) that you find in retail stores often tout somewhere between an 18-36 mile range.  Let's be realistic, you will never come close to achieving these distances in the real world. Expect no more than 2 miles on FRS channels and 3-5 miles on GMRS channels between handhelds.  When you are in urban areas these ranges will be significantly decreased due to buildings, cars, vegetation, etc.
Extra Channels Aren't Really Extra
Myth: My radio says it has extra channels.
The FCC has only authorized 22 frequencies for use in the FRS and GMRS bands.  Period.  The 22 frequencies are assigned in most radios to channels 1-22 and you can set the privacy codes to that of your liking.  So what are the extra channels?  They are actually one of the 22 frequencies but it is using a preset privacy code that you can't change.  See more details in this article.
FRS/GMRS Radio Can Be Used Without a License
Myth: I can use all channels on my radio without a license
Well kind of.  If you are concerned about legality, you can use the following without a license:
Channels 8-14 (FRS Only Frequencies)
Channels 1-7 but only on low power (FRS/GMRS shared frequencies)
To use channel 1-7 on high power or channels 15-22 at all, you must have a GMRS license to be legal.  Obviously, man people purchase the "dual service" radios from retailers and use all of the channels without any hesitation.  Although not legal, it happens.
Every prepper should get a GMRS license.  It is an easy process and allows you to access GMRS repeaters in your area with an off the shelf radio such as the Midland MXT400 or Motorola MS350R.
Check out our related article, Why Every Prepper Should Have a GMRS License, to find out more on how GMRS can serve your family communications needs.
Power Output
Myth: My radio has high power on all channels
Many radios that tout the long ranges also advertise high power output, usually from about 3W to 5W depending on the radio.  They usually have two power settings you can choose from such as a "H" or "L" (High or Low) on the display.  What they neglect to tell you is you only have this high power output option on the GMRS channels (Channels 1-7 and 15-22).
Due to the FRS Band regulations, all "off the shelf" dual service such as the Midland or Motorola will only output ½ watt on the FRS Channels (Channels 8-14).  In most radios, this is the low power setting and channels 8-14 are locked on low power.  So yes, you get high power output, but only on the GMRS channels.  So don't expect as much range or clarity on channels 8-14.
Myths Busted
Hopefully this helps clarify some of the confusion many run into with FRS and GMRS radios.  If you found this information useful or have another myth you would like to add, please leave a comment below.  Know others who would benefit from this information?  Share it on social media using the links below.